type: Conference Proceedings
ISSN 2367-5659
Annual edition
DOI: 10.5593/SGEMSocial
h-index: 6 / WoS Published Proceedings 2014-2016 2017-2018 in the process of indexing
Every year the scientific value of the SGEM papers is increasing more and more. Our main goal is to gather all scientists from different fields of the social sciences together and stimulate them to collaborate, exchange ideas and scientific experience.
We believe that Science is the most powerful wheel in the big machine of human progress. We appeal to innovate and share knowledge with each other!

SGEM Conference Committee is doing their best to make our authors and their papers visible and accessible from almost anywhere on the web - because authors' impact is our greatest priority!
It is our great pride that SGEM Conference Proceedings are indexed into the most popular and scientifically strong databases:
ELSEVIER Products - Mendeley;
CrossRef Database (DOI for each paper);
Web of Science - Clarivate Analytics;
ProQuest;
EBSCO;
CiteULike;
British library;
Google Scholar;
[email protected] Online catalog;
CrossRef Cited By Linking.
---
Paper's indexation is vital part of the SGEM conference management. The SGEM team is working hard to make your papers visible and easy to find in order to increase your impact factor as authors. This process continues several months, because of the great amount of papers that our proceedings contain.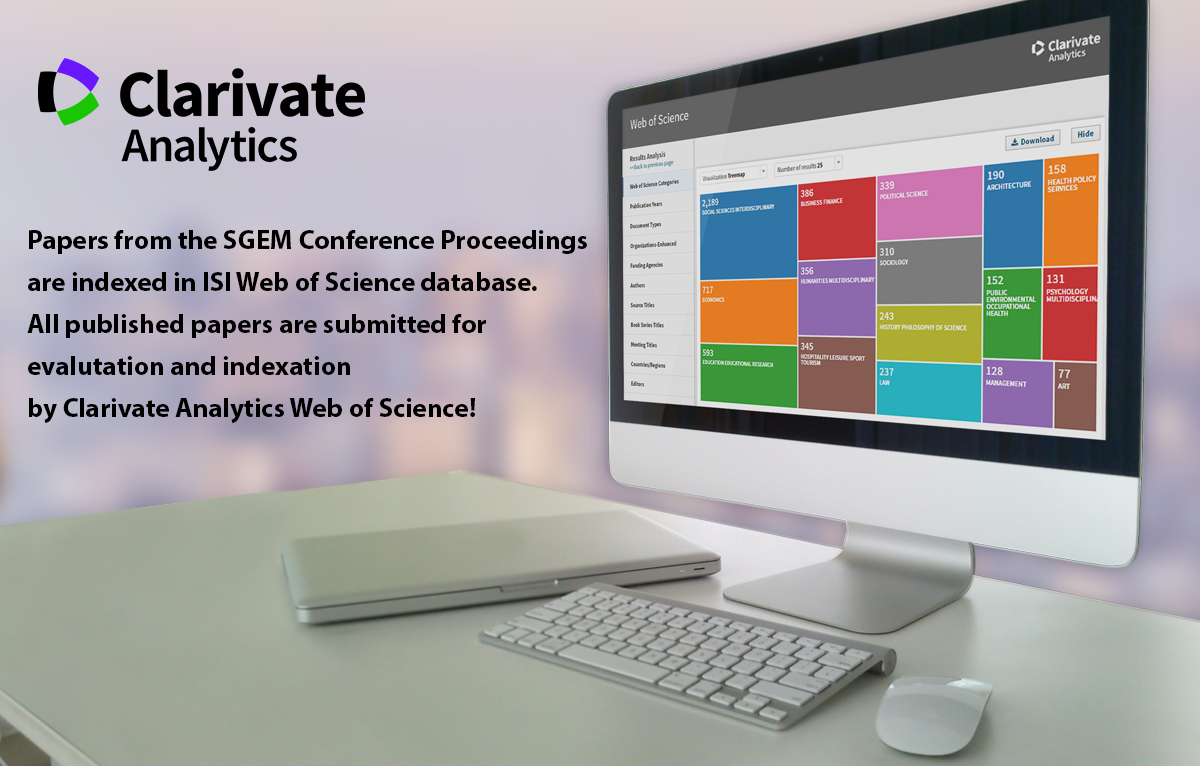 SGEM Scientific Conference is a licensed partner of EBSCO Publishing Inc (since August, 2012). Papers from the 2008 -2015 are already available through out the EBSCOHost on-line database.
click to enlarge

We are proud that SGEM Scientific Conference has a signed contract with ProQuest Publishing, dated 20th of January, 2012.
Every year papers published into the SGEM Conference Proceedings are officially accepted for uploading into the ProQuest database.

It has become a tradition the Scientific Committee to send a complimentary copy from the SGEM Conference Proceedings (+ CD version) to the British Library.
We are very proud that SGEM Conference books have their worthy place in the British Library catalog, among the other distinguished issues from all over the world.
SGEM Proceedings in British Library | Mendeley | Google Scholar | SGEM eLibrary